Domaine d'Auriac
Route de Saint Hilaire
11000 Carcassonne I France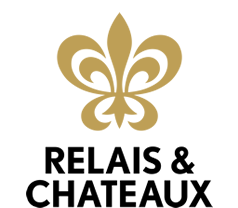 Hôtel***** Relais &Châteaux
Gastronomic Restaurant
& Gourmet Bistro
In Domaine d'Auriac we us a set of good practices in accommodating PRMs. As we have derogations for somes places please contact us.
The Golfer's paradise
Located on the ancient vineyards of Domaine d'Auriac, the golf course is open all year-round. Thanks to its outstanding panoramic views and natural contours of the landscape, it deserves its reputation as an international course. The well-balanced and stylish course is known for its outstanding quality fairways, fast well-preserved greens and small number of well-used water obstacles which make each hole unique and diverse.
"The Bistrot d'Auriac" provides a warm welcome at the end of your match to enjoy the views over the golf course that you have just crossed. Perfect for a post-match discussion between players!
More informations here.
WELCOME TO DOMAINE D'AURIAC
Just a step from the City of Carcassonne, the Domain of Auriac reserves you an unforgettable hotel experience. Built on the oppidum former of Carsac, where the story of Carcassonne was born, and which classified since summer in the UNESCO world heritage. The hotel abounds in treasures and wonders with numerous collections of art and artefacts from throughout the centuries found within these walls.
The Domain of Auriac proposes you a visit in the time and in the history, through its rooms, its park convenient to the relaxation, the gourmet restaurant and the bar, its swimming pool, its tennis court and its golf as well as its room reserved for your seminars, family meetings. The hotel is also ideal for children. A place where the hotel excellence is in the service of the followers of the peace and the nature.